Since November 2017...
...E4E is located on the main road leading south through Ban Naluang (Ban being Lao for "village"). We moved here as our old quarters just a few blocks away proved no longer suitable for our needs. Instead of the eight classrooms that we had before, we now have twelve classrooms and additional facilities to accommodate the growing number of students. Our centre:
A Lao Company
E4E is a Lao company with a Lao director approved by the Ministry of Education, Lao PDR. To be an all-Lao enterprise is not only an aim of E4E, but also a necessity, for a foreigner cannot be the owner of a company in Laos. This is according to Lao law. Two of seventeen staff members are "foreign staff" - and are officially employed by the director of the school (so to speak: by the owner of the Lao company called: ENGLISH FOR EVERYONE). Due to this employment they obtain a business visa and a working permit - valid for one year. The visa can be extended as long as the staff works for our company. Like any employee they receive monthly wages and have to pay taxes to the Lao government.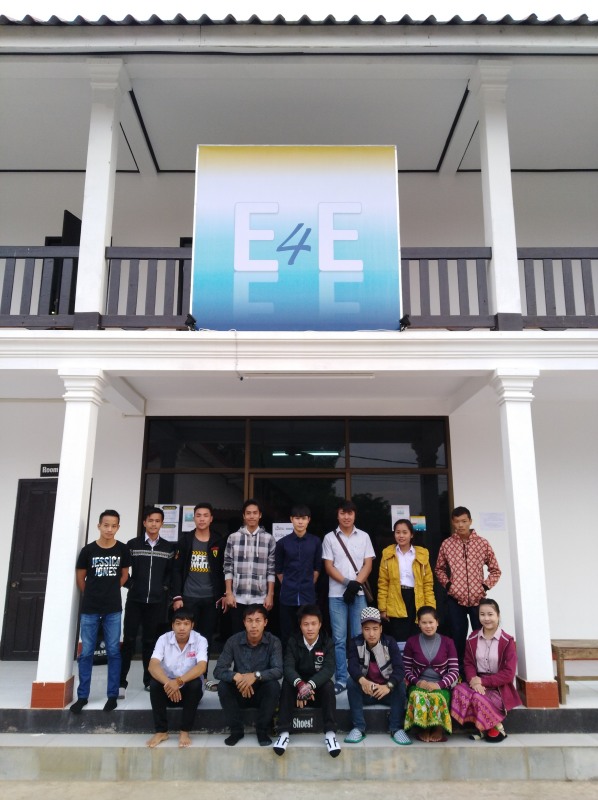 E4E staff on our E4E doorstep.